The microscope slide archive
A corpus of over 400 microscope slides that document the air we breathe over time. By exposing the slides to the air for 12/24 hours, it was possible to collect "samples", where you can view the Critters, impalpable particles such as pollen, plant fragments, silicates, metal particles and atmospheric particulate, the famous PM10 and PM2.5 , unburned hydrocarbon residue.
These presences oblige us to "make alliances" (kinship) with then-living and now-living creatures in order to be in contact – as Donna Haraway says – with a damaged planet.
The performative action began on 8 March 2020 (first day of lockdown following the Covid-19 pandemic) and is still ongoing.
The images archive
Each slide was photographed with an optical bench designed specifically for the smartphone. The views of the cities where the project was and will be in residence are also part of the photographic archive.

The two archives (material and photographic) are in progress and are enriched thanks to the residences (and to the duly "trained" citizens who are called to collect air samples from their terrace) and to the community that Jan Voxel is building around the project.
---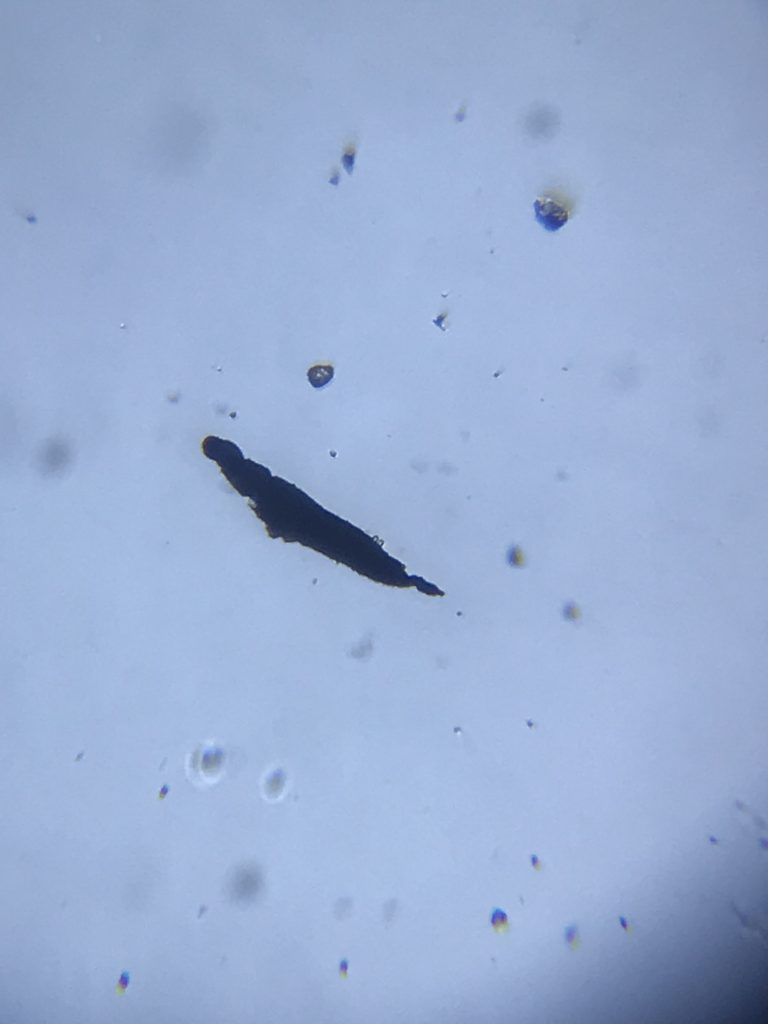 ---